7 Common Marketo Pain Points and Their Solutions
Marketo Engage from Adobe is one of the most popular marketing automation platforms marketers use for managing and automating their marketing campaigns. From lead management and marketing automation to email marketing, event marketing, and more, Marketo simplifies complex marketing tasks, saving users time and effort and allowing them to focus on other important matters.
Indeed, there is a lot that you can do with Marketo. However, to maximize its benefits, you have to know what you are doing. Keep reading to learn about Marketo's pain points and get tips to squeeze more out of this powerful marketing automation platform.
Pain Point #1: Complexity


Marketo is an effective marketing automation solution, but it can be a complex platform with a steep learning curve, which may require the expertise of marketing automation specialists. New users may need help navigating specific tools and utilizing all Marketo features in order to ramp up their marketing efforts.


Solution: The good news is that Marketo does an excellent job of dividing its platforms into dedicated apps, allowing users to use the features they need without the other products getting in the way. And, while Marketo may not be the easiest to use in terms of its user interface, everything is well labeled, so it should be easy to get it up and running and adapt to the tool over time.
Pain Point #2: Data Management


Maintaining clean, relevant, and accurate data within the Marketo database can be challenging, especially for those new to marketing automation. Some Marketo users complain about data quality, duplicate records, or data integration issues with CRM systems, leading to lower efficiency in their marketing efforts.


Solution: Determine the areas that need data cleanup and decide on the best approach to reinforce data hygiene. We recommend that you start with the basics, like, for example, by setting up batches and working on your critical fields first. Introduce form governance and check your API sources for "dirty" data. If you detect lots of dupes in your records, learn where they come from and make sure you dedupe regularly. Data cleansing may be the least favorite point of discussion among marketers, but remember that poor data management can cost you a great deal!
Pain Point #3: No CRM


CRM (Customer relationship management) is crucial for marketing. As the name implies, CRM helps you manage customer relationships to support your business goals. However, Marketo does not have a built-in CRM, so you will need to integrate with a third-party platform for your CRM needs. Whereas other systems, such as HubSpot, are ready to go from the start, with Marketo, you may need to invest time and effort to learn about integrations.


Solution: Marketo can easily integrate with a wide range of CRM platforms, including Zapier, Salesforce, and Microsoft Dynamics. This means you can choose the CRM system that suits your business needs and allow you to manage your leads and streamline your sales and marketing efforts. Integrating Marketo with your CRM of choice offers a way to develop personalized solutions that drive engagement and increase sales for your business.
Pain Point #4: Campaign Execution

Designing and executing complex marketing campaigns in Marketo, including their customization options, can be a headache and requires planning and expertise. New users often struggle with campaign setup, workflow creation, or personalization, which can impact the effectiveness of their marketing efforts.


Solution: Before you start setting up your Marketo campaign, defining your campaign goals and KPIs is critical. Take the time to learn about the different Marketo campaign types and identify which one aligns best with your marketing objectives. Use A/B testing to gauge your campaign assets and track the performance of your email campaigns. By monitoring your metrics, you can uncover gaps or opportunities for improvements. Marketo campaigns can be an incredibly effective approach to your marketing strategy when executed properly.
Pain Point #5: Reporting and Analytics

Reports are the best way to measure performance and analyze the progress of any marketing campaign. While Adobe Marketo Engage provides robust reporting capabilities, extracting meaningful insights from the data can be challenging. Understanding and creating custom reports and tracking campaign performance, as well as measuring revenue and ROI, can be difficult tasks, especially for non-technical people.

Solution: Marketo offers a variety of reporting and analytics tools that let you track the performance of your landing pages, email campaigns, leads engagement, and marketing programs. Use Marketo's attribution reporting tools to help you understand which marketing channels and campaigns drive the most revenue. Consider creating your own custom report and a dashboard tailored to your specific objectives and KPIs. Doing so will help you obtain a high-level overview of your marketing performance and enable you to make smarter marketing decisions. You can also integrate Marketo with third-party analytics tools, such as Google Analytics, to help you gain additional insights and identify areas for improvement to leverage your campaign performance.
Pain Point #6: Technical Issues and System Stability

Some users have reported experiencing occasional technical issues and downtimes and that the software can be sluggish at times. These technical and stability issues not only cause frustrations among users but can also disrupt marketing operations and lead to delays in campaign execution.
Solution: Marketo boasts industry-leading features that allow users to automate, track, and optimize all the various components of their digital marketing campaign. But as with any software, Marketo can experience technical glitches, downtime, or system integration problems. Marketo expert agencies have the technical skills and experience to effectively set up and integrate Marketo with other systems, troubleshoot issues, and ensure smooth data flow and seamless operations.
Pain Point #7: Pricing
Marketo is not a cheap marketing automation tool option. Many users even complain about the company's need for more transparency regarding the full cost of their platform. This means you may need to speak with someone from the company to get the pricing for their services. Generally, the price of this tool can be quite high, and for entry-level or smaller businesses, it can be out of their budget range.

Solution: Make the most of the price you pay for this tool by taking advantage of the company's diverse pricing options. Take a moment to learn about their individual products to determine which one will work best for your specific needs. When you need a custom solution to achieve your marketing objectives, the price of this software can be reasonable enough. Marketo shines by offering customized solutions that can help marketers improve efficiency and productivity. On the other hand, instead of investing significant time and internal resources into learning and managing the intricacies of Marketo, enlisting the help of Marketo expert agencies allows you to focus on other core business activities and save you money in the long run.


If you are a new Marketo user, learning this marketing automation tool with its powerhouse of features can seem overwhelming. We recommend reaching out to the Marketo community and utilizing up-to-date Marketo online resources to help you put this marketing automation platform to work optimally for you. If you are looking to ramp up your marketing efforts with Marketo, working with Marketo specialists who can provide you with strategic guidance and insights and enable you to maximize the value you can derive from this marketing automation solution should undoubtedly be on your list of options.
Practical Tips for New Marketo Users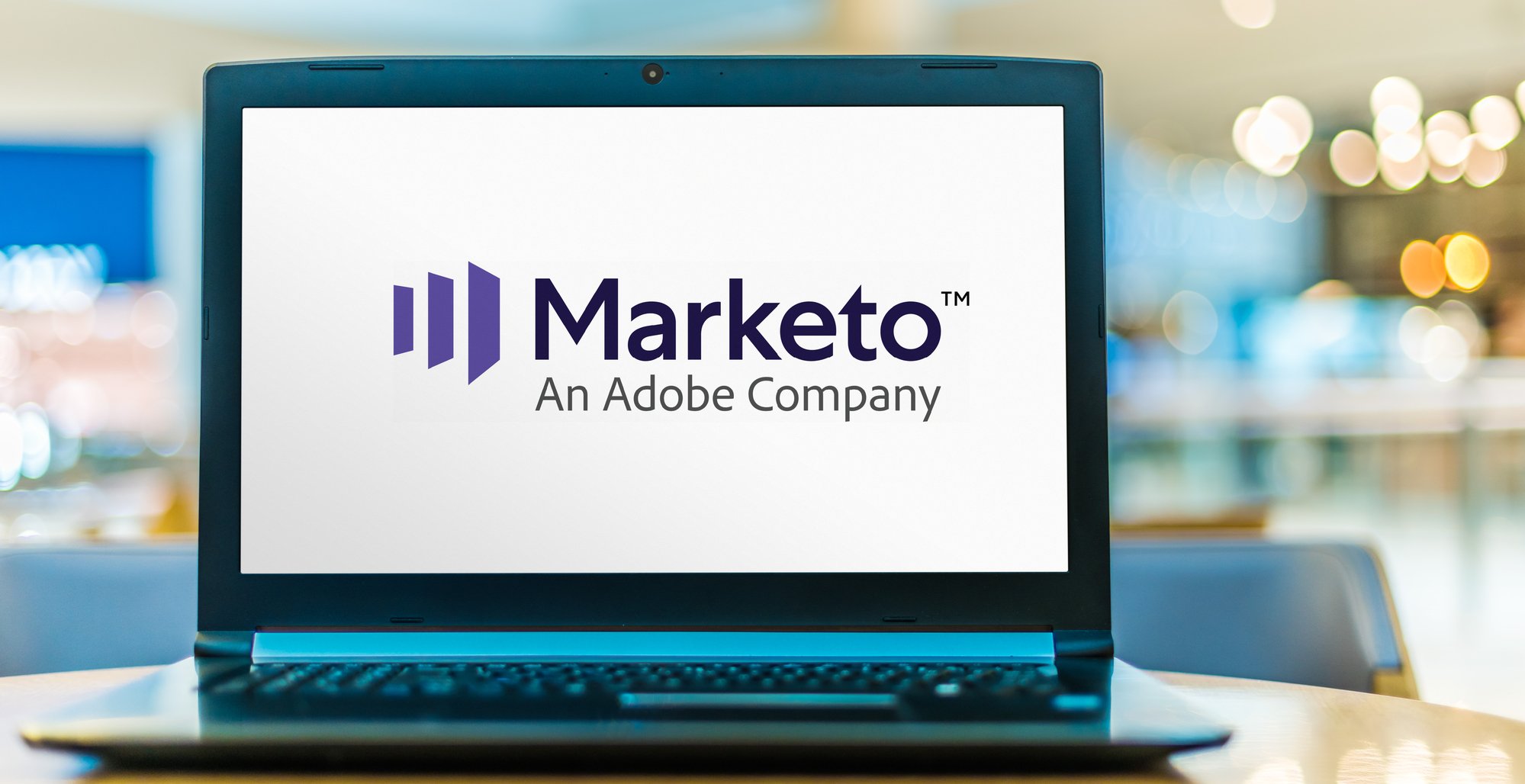 Marketo offers various solutions for marketers to run and manage their marketing campaigns effectively. However, as with most other software, learning Adobe Marketo Engage can be intimidating. Below we have some tips you need to know as a new Marketo user to help you optimize the use of this platform and drive marketing success:


Set aside time to really explore the platform's sections and dig into Marketo resources

.
Learn the terminologies to help you dive into the platform better and take advantage of the tool's features.
Join the community. You can learn a lot from other Marketo users, including best practices and how others solve common Marketo instance issues.
Utilize folders to organize your Marketo campaigns, and use descriptive names for your folders to facilitate easy navigation.
Before diving into Marketo reporting, ensure you have clearly defined marketing goals and KPIs.
Embrace data cleansing to avoid messy and inconsistent data.
Schedule a regular time to review and analyze your Marketo reports to help you identify gaps and improve your results.


As you continue to work with Marketo, you will make mistakes. Realize that, as with other new technologies, learning Marketo Engage takes time. Think of those mistakes as valuable learning opportunities. With this post, we hope you have learned about the Marketo pain points and the solutions that will help you become a Marketo rockstar and take your marketing efforts to the next level. Ultimately, as long as you are not afraid to dive in, there is always more to learn to leverage Marketo!
Still trying to figure out how or where to begin? Our Marketo specialists at SR Professional Marketing can help all the way through your implementation to help you maximize your investment.