Marketing Operations & Support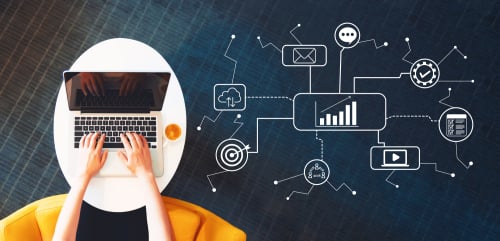 White Label, HubSpot, or Marketo Account Operations
As marketing experts, we know that sometimes marketing automation platforms can be a little complicated. Our goal is to improve transparency and simplicity for users. We offer a range of solutions that simplify the data making it more accessible.
Hands-on support
As Marketing experts, we know that sometimes marketing automation platforms can be a little complicated to figure out. Our goal is to make everything as transparent and simple to our users, we have a large number of solutions to simplify and create more accessible data.
Advanced Marketing Operations
Advanced marketing operations consulting and support (system audits, lead lifecycle review and improvements, scoring mechanism setup and review, nurturing process setup as well as persona buildout)
3rd Party Integrations
Connecting the customers' marketing automation tool to any third-party app
Lead to MQL Conversion Rate Optimization
There must be successful collaboration between the sales and marketing departments for the organization to succeed. Sales and marketing have the same interests, but their working processes are quite different, and sometimes this can cause confusion.
​
With our wide and varied and wide experience, we are able to arrange the correct workflow and order of elements to align sales and marketing, so they work together smoothly and effectively.
Email Nurture Workflows per Campaign
All of the departments in your company must change their overall thinking to transform your business from a lead-based to an account-based view. This is a strategic approach that targets the general account and not individual leads. We will work together with you to find the ideal customers for your business and create the ultimate strategic plan for it.
Website Engagement Including Chatbots
As a marketer, you need to connect to your potential leads. You can achieve this by creating a successful campaign that will bring you positive results. With our experience and knowledge, we will pave the way by creating a suitable campaign that is tailor-made to your clients.
KPI Reporting and Dashboards
KPI's are critical for organizational growth and long-term success. We can help you to use this tool to measure the health of your organization and its respective teams and departments.
Content & CTA Optimization
We offer several courses and training hours that combine theoretical studies and hands-on exercises. Choose one of our courses to improve your abilities or to learn new skills.
All of our courses are virtually live with an expert, who will explain, train, and answer your questions.
All courses include hands-on exercises and homework, for every skill level.
Marketing Solutions Package
(Bank of hours)
Advanced marketing support

MQL conversion optimization

Content & CTA optimization

KPI reporting & dashboards