New Revenue Attribution Tools You Should Know About
For a business to succeed it needs attention from consumers and clients. Selling your product or services to your audience isn't just as simple as making them available and hoping people will knock the door down in search of your product.
What you need are revenue attribution tools to keep track of how, when, and why people are finding and purchasing your products and/or services.

We want to see your business flourish and to do this, there are some popular revenue attribution tools we believe you should know about. Continue reading below to learn about some of the best revenue attribution tools that could help to see the value of your business achieve successful results in a return of investment (ROI).


What is Revenue Attribution?
Revenue attribution is a term used in businesses when referring to a return of investment (ROI). More simply put, it is the means of attaining revenue for a business through selling products and services to consumers.

Understanding where revenue is coming from by following the consumer journey and matching touchpoints of the journey to each marketing tactic used, is how businesses measure and keep track of their revenue attribution.

When spending begins to see results that meet or exceed revenue expectations, it is important to seek answers for how that revenue was attributed. This is where revenue attribution and ROI measuring tools come into the picture.

Determining where revenue credit is predominantly seeing results helps businesses to better allocate their marketing and advertising budgets in the future.
Marketing Attribution Models
Marketing attribution models are the platforms used to measure the analytics of consumer responses to your digital marketing framework and strategies. These models provide you with truthful analytics behind what's working for your business and what isn't.

Identifying how, why, and when consumers and potential leads accessed your website and services can be an essential business model and tactic for learning where to focus most of your business's marketing attention.

For example, where 10% of your revenue is made through social media marketing, 20% might be made through email campaigns. When you learn, through the use of revenue attribution, that one part of your business marketing strategy is doing much better than another, you can put more effort into the part of the business that is showing positive results.

Where some consumers' journeys only go through two or three touchpoints to make a purchasing decision, others might go through 20 touchpoints before making a purchase. A marketing attribution model will provide accurate data on how many touchpoints leads go through to become converted customers.

Here are the marketing attribution models that are relevant and important for your business to see steady growth when accurately reported and trackable:

The single-touch model focusses on either the first-touch or the last touch of the customer journey
The multi-touch model looks at every aspect of the customer journey including time decay, linear models, U-shaped models, and more.

Why you Need Revenue and Marketing Attribution
If you want accurate data on what's working for your business and what isn't, you need revenue and marketing attribution tools and software.

Being able to tell where your business is booming and growing as opposed to where it is lacking can make a huge positive financial impact on your marketing strategies because you can put more of your budget into what's working and push it harder to see more results.

Here is why your business needs revenue attribution:
Data-driven insights


Having accurate and detailed data on the customer journey from the initial contact (i.e., potential lead) to the final touchpoint (purchase of products or services) can broaden your marketing awareness to the point that sales can be drastically improved.

Having additional insight into the customer journey process can be the difference between your success and your competitor's downfall.
2. Discover the journey

Learning where your customer's journey has taken them can tell you a lot about your consumers.
Did they check the terms and conditions?
Did they hover on one page longer than another?
Did they search for accessories to go with the purchased item?
Your insight into where their touchpoint journey took them can help you to enhance and boost some of your digital network and platforms where it might be necessary to become a more trustworthy business where 20 touchpoints aren't necessary.

It could also mean the difference between a user-friendly website and a website that people just don't understand. Optimize the customer experience by focusing on the clicks that matter the most for an all-around better digital experience.



Trending Revenue Attribution Tools for 2022


The process of aligning your customer's journey from beginning to end to attest to your revenue attribution is all part of what makes your marketing strategies successful.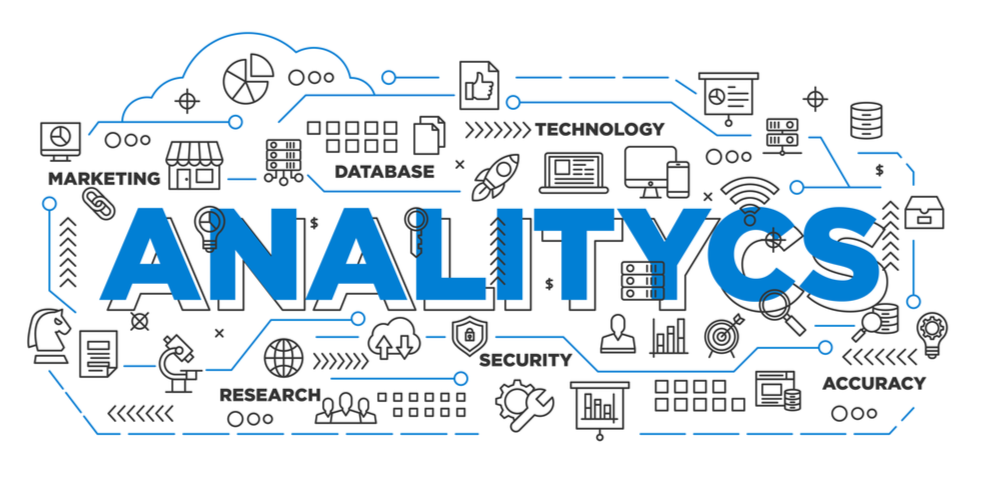 You can enhance and optimize your business growth and sales with the right revenue or marketing attribution tools and software platforms that track the consumer's conversion journey so that you can see where your marketing is working in terms of a return of investment and customer conversions.

Here are some of the top-rated revenue attribution tools in 2022 that you should know about:

Funnel
"Empowering digital marketers with data" is their motto and Funnel is all about making an easy and reputable space for marketers to gain insight, knowledge, and full control over marketing data within their business.

Used by some well-known brand names like Skyscanner, Adidas, and Superdry, Funnel is one of the most popular revenue attribution software platforms available.

Here is what Funnel provides for customers:
Flexible data through reports and dashboards where you choose
Automatic data collection
Customized data collection build
In-built currency conversion with automatic and annual options
Two-year data collection
Highly-rated and reviewed customer support
Return on ad spend (ROAS) tracking
All data in one place, on one platform for all digital marketing areas
Where marketers rely on information from customer data and insights, Funnel provides an automated and centralized space to provide said marketers with data analytics at their fingertips.

Where Funnel also succeeds is their flexibility in packages and pricing options to provide small and large businesses alike with affordable options.
The Essentials package starts at around US$431 a month
The Enterprise package for large-scale companies starts at approximately US$2162 monthly
You can see Funnels' user-friendly and helpful pricing information and comparison data here.

AppsFlyer
With your custom dashboard, you can see business growth and data in revenue, clicks, downloads, installs, etc. AppsFlyer is one of the best-rated mobile revenue attribution tools that provide full visibility of conversions, results, data-driven marketing strategies, and more.

AppsFlyer has some high-profile clients such as KFC, Nike, HBO, TikTok, and eBay.

This revenue attribution software company has a strong focus on customer privacy and fraud protection and has designed privacy-protecting methods into their system for optimal results across numerous industries including healthcare, finance, gaming, and entertainment.

Here are the services AppsFlyer provides:
Measurement suite
Predictive analytics based on your business and marketing strategies
Cost aggregation to understand your ROI through mobile marketing
Fraud protection services
Privacy cloud
Audience segmentation and exceptional customer service
Marketing analytics to view and track consumer habits and marketing results

Dreamdata
Dreamdata has a straightforward model with five simple steps:
Extract data
Load
Transform data
Model
Activate
The Dreamdata platform is designed to collect data from every available traffic source and combine them to build accurate marketing reporting.

This revenue attribution tool provides:

Tracking and identification
Accessible integrations
Built-in customization options
Easy and regular platform maintenance
Data cleaning and correcting

Their customer service reviews are exceptional and staff support is highly regarded for Dreamdata.

Dreamdata offers three services, one free, one at US$749 a month, and a customizable option that would be tailored and quoted based on your business needs.

Demandbase
They call it "Account Intelligence" to make your company thrive with opportunity, learn to progress through deals faster and drive growth even further through an optimized buyer journey.

Demandbase's Account Intelligence tool is used for capturing contacts, engagement, intent, technographic, and firmographics across your business' digital platforms.

Demandbase has digital revenue attribution solutions for marketing, enterprise, financial services, post-sales upselling and follow-ups, for sales, expanding and retaining customers, and much more for driving better business to business (B2B) sales and marketing tactics.

Here are the services Demandbase provides for their customers:

Ongoing support and technical assistance
Account insight
Experienced implementation partners
Data cloud for access to Account Intelligence at all times
Advertising and sales intelligence cloud


Adroll


Everything that matters about your digital marketing platform is gathered in one place through Adroll's community software development for revenue attribution.

If you want to attract customers and keep them coming back with social media, emails, and your website, Adroll can help.

Here is what Adroll can do for your business:

Protect customer data
Build relationships with consumers and clients
Track and optimize results
Attract more leads and conversions
Generate revenue with early ads, social media, and emails
Create personalized experiences for regular visitors


One of the greatest things about Adroll is that you can start using this revenue-building tool today, and it's free according to the Adroll Pricing structure. This could be a great asset to small businesses and start-ups who are looking for something to be able to track their client journey but are needing something cost-effective.

Adroll's Growth package starts from as little as US$19 a month and also offers a free 30-day trial.

Attribution
Attribution is a cloud-based revenue software program that enhances attribution modeling, conversion tracking, customer journey mapping, multi-touch attribution, and cross-channel attribution.

As the number 1 ranked attribution implementation index, Attribution is a touchpoint expert in the field that can provide the following services:
Integrate attribution with your current tools
Reduce cost per conversion
Boost emails and other channels
Automatic reconciling for attribution reporting
Showing revenue accountability to reduce wasted spend
Enhancing budget efficiency
Customized multi-touch attribution tools
Affiliate marketing opportunities


Attribution has the widest range in integration marketing platforms and customers can connect with some of the most popular social media and network platforms like SalesForce, Facebook, LinkedIn, and Shopify just to name a few.

Ruler Analytics
Ruler Analytics has an automated system that ties revenue back to your marketing and advertising campaigns through the customer journey. That means, while the system is automated, marketers can spend less time on designing and reporting, and more time on the completed data.

Some of Ruler Analytic's bigger clients that you may have heard of are GBG, Money Penny, iomart, and Bibby Financial Services.

Their competitive pricing makes them a favorable option in revenue attribution tools with their small to medium business size prices starting at around US$269 a month.

Here are some of the services Ruler Analytics provide for their happy customers:

Marketing attribution models
1000+ integration tools
Google analytics
Live chat and customer support
Call tracking and recording
Data visualization templates
Full visibility of quality leads

By enabling your business to track every click of the customer journey, it enables you to optimize your conversion channels effectively

HubSpot Marketing Analytics
Want to try one of these revenue and marketing attribution tools for free? Some of them, like HubSpot, offer free tools for small businesses and startups, and the tools provided are specifically aimed at converting website visits into leads.

HubSpot prices are on the lower end of the spectrum so if you're new to attribution tools this might be a good start for your business. The Premium Edition of their marketing attribution tools starts at only US$45 a month.

Here is what HubSpot provides for your business attribution:
Contact management
Traffic and conversion reports and analytics
Marketing for social media platforms
User-friendly software

HubSpot might not have as many revenue features as the other attribution tools on this list but they have a hub for numerous business necessities including:

Marketing hub
Content management systems (CMS) hub
Operation hub
Sales hub
Customer service hub
C3 Metrics

C3 Metrics is an attribution tool designed to upgrade outdated reporting methods resulting in an increase on return on investment (ROI).

They provide the following services which consumers have reported an average increase in ROI of up to 15%:

Cross-platform advertising
Message transfer agent (MTA), and mix marketing modeling (MMM) solutions
Lead and conversion identifier
Real-time and up-to-date accessible and viewable digital integration
Prevention of ad fraud
Connection across multiple devices and platforms
Data collection across all platforms and digital technology
On-demand dashboard reporting
Superior customer support
Ecommerce, financial services, and automotive solutions

C3Metrics understands the customer journey, and marketing funnel strategies and touchpoints that convert a prospective lead into a customer. With their cross-platform tools and marketing mix software, being able to accurately track and report your ROI can save you immensely on your customer acquisition costs (CPA) and marketing budget.

The name C3 Metrics comes from the business' motto:

Command
Control
Communicate


Whereby the business commands respect from all parties, employees and customers alike, c£ will control the measurable outcomes and results with action and intelligence, and the company will clearly communicate and listen to reviews, feedback, and constructive advice to continue growing for the better in the revenue attribution sector.


Active Campaign


According to Active Campaign, as well as the definition of revenue attribution, having the tools and the right software system to track your leads is how you will attain and convert customers.

Attribution tools will adequately show you and your business where the company is making most of its ROI through reportable and trackable data.

By tracing customer paths throughout marketing channels and touchpoints from start to finish your business can discover which trends and marketing strategies are working for your business the best.

The solutions and services that Active Campaign offers are:
Contact and lead scoring
Sales engagement automation
Win probability
Attribution
Marketing outreach and targeting
Marketing automation to generate and encourage better customer relationships
Business growth through split testing, site messages, predictive sending, and website personalization
Active Campaign has a 22-promise commitment and guarantees that you will see results and have access to customer support whenever you need it. Some of the promises include:
Only paying for marketable contacts
Your own your business data
Free migration services
Free support for every customer
Accessible hands-on training for all employees who will be utilizing the attribution tools and platform
Unlimited community access
Trust with transparency
Your ideas are heard
Active Campaign has space for building a better marketing reach, nurturing digital marketing and ad campaigns, tracking leads and touchpoints, converting leads, and growing their sales platform and analytics.

Conclusion

Taking a revenue-centered approach to your marketing strategy by following the customer journey and tracking all channels used for a lead to convert into a sale is a method businesses are using to support their business ROI and revenue growth.

Utilizing one of many available revenue and marketing attribution tools and software platforms to track your customer journey will provide accurate and automated results that you can trust and build your marketing budget around.

Contact us now: info@SRpro.marketing.