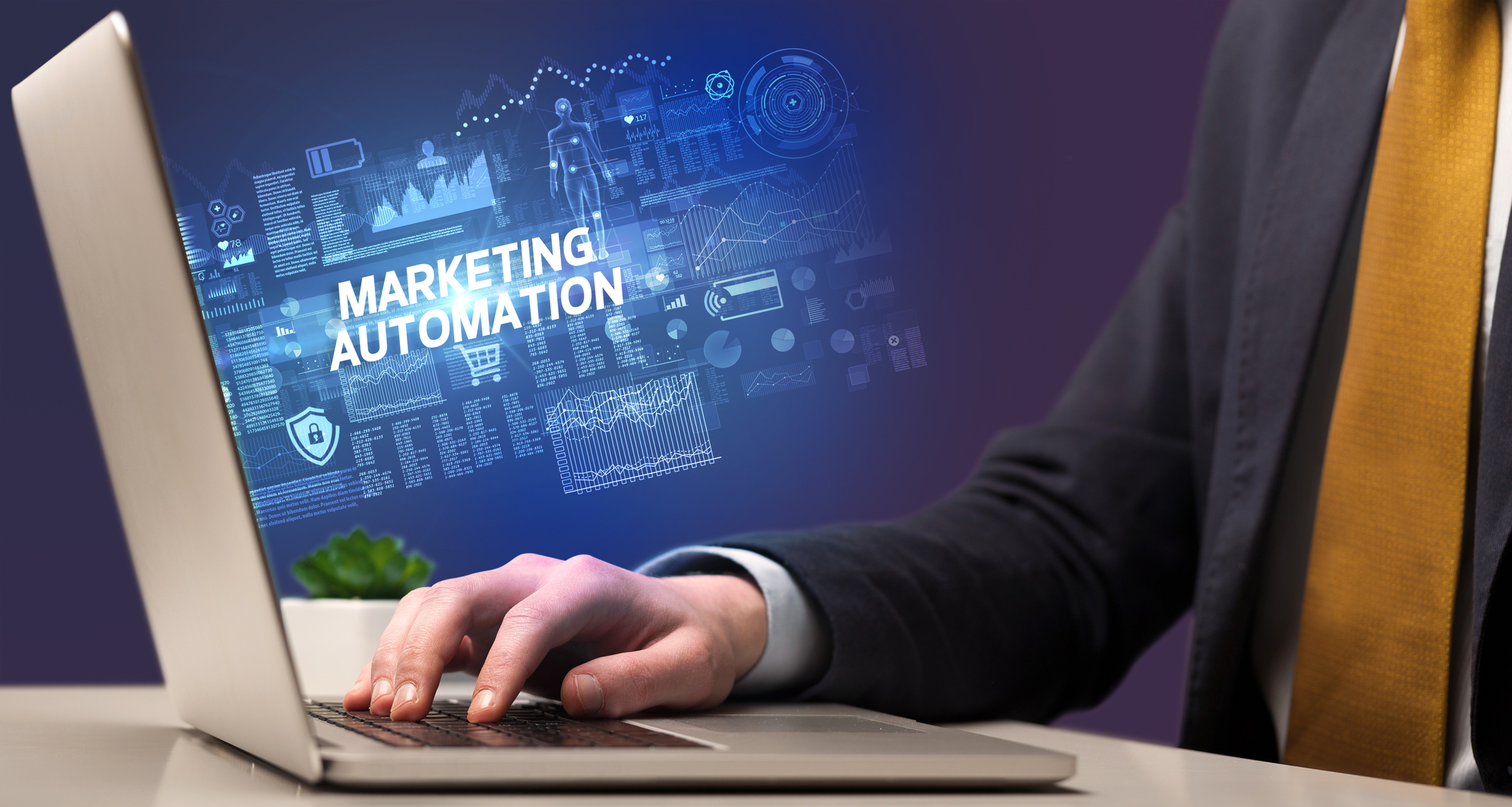 Marketo V.S. Hubspot - Which is the Right Choice For You?
As a CMO or other essential part of a marketing team, you understand that customizing your business website and creating personalized content is more important than ever for engaging and retaining customers. However, no team, however incredible, can constantly write that content for every lead, which means you need marketing automation. The choice of automation typically comes down to choosing one of two major automation services: Adobe Marketo and Hubspot. But which one is the right choice for you?
Adobe Marketo is a marketing automation platform designed for small to medium businesses as well as large corporations and marketing teams who need fully customizable dashboards and reports that can integrate with other programs to achieve that full customization. Hubspot is a marketing automation platform that is designed for businesses with smaller marketing budgets that want a user-friendly toolkit that is easy to understand and use, especially for those who are unfamiliar with marketing technology. Both Hubspot and Marketo have similar features, but to different extents as well as different functions, based on a company's desired marketing strategy.
Read below to explore what these two marketing automation giants have to offer, and to better understand what you're looking for in an automation service, for your company.
Hubspot's and Marketo's Functions
A huge part of deciding which platform is right for you is knowing what kind(s) of marketing techniques and strategies they use to be successful.
Hubspot's Function as a Platform
As a marketing automation platform, Hubspot functions specifically as software that delivers CRM-powered Marketing.
What is CRM-powered marketing? Customer Relationship Management (CRM) marketing revolves around the technology and strategies that focus on the data related to managing the relationship a company has with all of their customers throughout the sales pipeline and perpetual customer lifecycle.
In other words, CRM systems, like Hubspot, allow a business to compile and organize information from various sources relevant to their relationship with their customers or other companies that allow them to optimize their various sales and marketing campaigns and tactics.
This information can include:
Company/client websites

Contact information

The industry clients are in

Lead scoring
Interactions leads/clients have made with your company

And more.
Naturally, this direction of marketing has its pros and cons.
Pros
CRMs

can

automatically add data entries, saving you time. Most will also allow you to organize the data in a variety of ways as suits your business to create customized dashboards, reports, and funnels.
Creates easy collaboration between sales and marketing teams
They significantly boost revenue after the initial subscription and implementation costs.
CRMs can usually automate a variety of tasks in addition to automatically sending out customized content, including prioritizing leads, improving efficiency.
They will scale up or down in capabilities and users in your business with ease as your business gains more leads and customers.
Cons
CRMs rely entirely on being properly set up or else they won't send data where they need to go and require the user to tediously manually insert data.

You have to create and document the entire sales process unless a CRM service does this for you, otherwise, the data collected by the system will be unorganized, difficult to keep track of, or even irrelevant.

Some CRMs will be focused entirely on the experience of the sales manager or the CMO instead of easing the experience for the sales representatives, who are the ones that need the system to be user-friendly.
If the system doesn't automatically collect lead data through third-party data sources, you may have to manually include the data.
Hubspot has addressed many of the common issues with CRM systems, but what's important to note about CRM systems like Hubspot, is that they can be used to easily segment your lead and customer bases, based on their interaction on your website and recent activities. Then, it will automatically send the tailored content meant for each persona in each level of the sales funnel.
Marketo's Functions as a Platform
Unlike Hubspot, Adobe Marketo functions on account-based marketing over CRM marketing.
What is account-based marketing? Account-based marketing will work to sift through unqualified leads - those who are unfamiliar with your business because they're new or just aren't especially interested. In so doing, it organizes and prioritizes leads that are the best-fit and highest value for your business, i.e. those who are making the largest impact on your bottom line. These are usually the customers who buy from your business the most and also spread the word about your business.
The idea is that you are able to immediately begin engaging and happily persuading those most-valued accounts, but it's a complicated and time-consuming process, which is why most CMOs and sales managers will rely on ABM platforms that do the bulk of the targeting.
Pros
ABM strategies create much more personalized content so that there's no fear of messages sounding mass-produced.
The organizational requirements keep marketing and sales teams and campaigns aligned with one another to create personalized buying journeys for the high-value accounts.
Because all communications with these accounts are hyper-personalized, there is considerable and consistent ROI, customer loyalty, and business promotion.
Because sales and marketing must align in their goals, content, price information, and interactions, customer experiences will be consistent and accurate.
If the sales funnel for your company goes from
Prospecting leads

Connecting to potential leads

Researching lead accounts
Presenting content

Closing target accounts

Creating and maintaining account enthusiasm in the accounts.
ABM can speed up the process by trimming the steps to
Identifying the high-value target accounts

Presenting the custom content to those accounts

Closing the deal with the targets

Creating and maintaining enthusiasm
Cons
The research on the high-value leads and companies is extensive and labor-intensive in order to identify all the pain points and markets of each account.
The amount of content you need to create will be multiplied by the number of accounts you're targeting in order to create the level of personalization required.
ABM works best with only a few important accounts. It takes too much detail and effort to be used with hundreds or thousands of accounts.
Focuses on the individuals who have already interacted with your business/website, but won't give priority to new customers to grow that targeted lead base.
The personalization for each account must be precisely made or else the strategy fails.
Although hard work, Marketo includes a variety of features that makes this marketing strategy as painless as possible. Recently, in 2020, Hubspot gained ABM capabilities for target accounts. Nevertheless, Marketo has practiced focusing on target accounts since at least 2017 (2006), giving them a head start.
Hubspot's and Marketo's Features and Capabilities
Now we can get to the more specific information about Hubspot and Marketo that will be helpful in your decision: their features.
Hubspot's Features
Hubspot's popular available features include but are not limited to the following. It's important to note that Hubspot can easily integrate with its other hubs: the marketing hub, sales hub, services hub, CMS hub, and operations hub. This means that a host of tools and features are available to you, accordingly. However, each hub will have free and premium editions.
Ads Software

Email Marketing Software

Email Tracking Software

Free Chatbot Builder
Free Landing Page Builder

Free Live Chat Software

Free Meeting Scheduler App

Free Online Form Builder

Help Desk Software
Lead Management Software

Marketing Analytics

Pipeline Management Tools

Social Media Tools

Sales Email Automation
Marketo's Features
Not to be beaten, Adobe Marketo also includes an impressive host of available features. However, the availability of the features is segmented into separate subscriptions with more features becoming available the more premium the subscription was chosen.
Advanced BI Analytics

Advanced Dynamic Content

Advanced Journey Analytics

Attribution and ROI dashboard

Campaign Reporting and Insights
Cross-Channel Engagement

Custom Data Objects and Fields

Event and Webinar Marketing

Experience Automation

Landing Pages and Forums
Lead Scoring, Routing, and Alerts

Marketing Data Environment

Marketing Impact Analytics

Paid Media Targeting

Plug and Play Integrations
Predictive Audiences

Predictive Content

Revenue attribution

Sales Connect

Sales Insight
Sales Partnership

Secure Domains

Social Marketing

Target Account Management

Website Personalization
Website Retargeting

And more.




Hubspot's and Marketo's Intended Clients
Not all marketing technology is designed with the intention of being used by large corporations, and some aren't designed for the benefit of small or medium-sized businesses. So, who are the intended customers of Hubspot and Marketo?
Who Was Hubspot Designed For?
Hubspot is an uncomplicated platform user-friendly thanks to its more limited toolbox and simple dashboards. It's simple enough for
New CRM users

And small business owners who don't have any current coding ability.
It's also initially cheap with many free features, making it perfect for business owners or CMOs with a very limited marketing budget. Hubspot's features can easily be used in B2B and B2C affiliations. It can even be used effectively for businesses with eCommerce since Hubspot's partnership with Shopify.
Even with a slightly limited toolbox, it has enough features that will accomplish many business marketing goals.
However, take note that Hubspot is NOT suitable for
People who want reliable assistance over the phone for help.

Users who expect fully-automatic MarTech with no effort on their part to invest and educated themselves on the software.

Medium and large enterprises that need truly robust CRM software with as many features as possible.
Who Was Marketo Designed For?
Marketo's expansive toolkits are the robust solution for
Large enterprises who need customizable software instead of a one-size-fits-all solution.

B2B and B2C marketing goals
Because it does so much, Marketo is more expensive and therefore better suited for businesses with marketing teams that have much larger budgets. Secondly, because it is primarily an account-based marketing platform, it's perfect for those companies that have fewer customer/lead personas. Finally, Marketo is designed to be customizable, meaning it will integrate with other software and programs, such as Salesforce, better than most existing MarTech.
Marketo is less suitable for
Businesses with many customer personas. They can expect to pay more.

Those who are inexperienced with customizing marketing dashboards.

Those who really don't need all the tools and features Marketo offers to reach their marketing goals. This usually includes smaller businesses.



Hubspot's Pros and Cons
In short, both Hubspot and Adobe Marketo are beneficial for many businesses, but also detrimental to some. We can summarize the pros and cons of Hubspot in the following.
Pros
Hubspot is very user-friendly
It's a great option for low-marketing budgets, initially
It creates a

$5.60 ROI

for every $1 invested
It excels especially in email marketing, contact management, account management, and lead management.
Easily integrates with Hubspot's other hubs: Sales Hub, Marketing Hub, and Service Hub to expand the number of available tools.
Has CRM and CMS built-in
Operates on Cloud
You only pay for every contact being marketed to
Cons
You have to purchase the hubs you want to use if you want all the tools and an increase in bandwidth.
The prices creep up steeply as you build your list. The cost of Hubspot rises steeply the longer your list becomes.
Marketing platform requires a 12-month contract
Expensive for a small business solution
Works better for B2C than B2B
The tool and feature options are too limited for a robust marketing automation platform.
Only gives basic support to users except with professional and enterprise plans.
Marketo's Pros and Cons
Meanwhile, Marketo has its own benefits and pitfalls that we can summarize.
Pros
Operates on cloud
Easily integrates with other programs and software
Has all the tools needed for large marketing teams
Reports are fully customizable
Made-to-order data collection includes many visual elements (i.e. charts and graphs).
Active customer support and community.
Cons
Not an all-in-one platform. Expect to require add-ons, plug-ins, modules, and more programs, which makes it more expensive.
Poor landing page and form builder
Limited reports and analytics
Steep jumps in pricing
No built-in CRM
You pay for every contact in your database
Works better between B2B than B2C.
Should You Choose Hubspot or Marketo?
Whether you should choose Hubspot or Marketo depends entirely on which marketing techniques you recognize as the most effective for your business. Do you have a limited number of desired high-value accounts that you want to reach? Invest in Marketo's account-based marketing for supreme personalization. Does your business have a much larger customer base that requires more intense organization and segmentation to create effective campaigns? Choose Hubspot's CMR marketing resources.
Naturally, your budget will greatly influence which one you want to pick, but keep in mind that your ROI may justify the investment in more expensive options, but that would have to be calculated.
Prices
The prices of Hubspot and Marketo are the most confusing because the prices are not explicit, except for Hubspot's different hubs. Instead, their prices are measured on certain factors. Below are Hubspot's and Marketo's prices and measures.
Hubspot
Their hubs are priced in three subscription levels:
Starter

Professional

Enterprise
The prices for each hub, when the user wants to upgrade beyond the free level are:
Marketing hub:
$45/month

$800/month

$3,200/month
Sales hub:
$45/month

$450/month

$1,200/month
Service hub:
$45/month

$360/month

$1,200/month
CMS hub:
Operations hub:
Pricing will also vary for certain features. It will vary based on the number of users your business will have. You can have as many as you want, but the price will increase with the number of users. You will only have to pay for the customer contacts that you are marketing to. Enterprise integration will have a flat-rate fee of $6,000, but additional tech support services will be extra. Finally, a business would have to pay for professional or enterprise to receive on phone support.
Marketo
In Marketo, there are four memberships:
Jumpstart

Select

Prime

Ultimate
For each of these membership plans, the price is determined based on the size of the database you have.
Like Hubspot, the pricing will vary on a number of factors. A business owner or CMO will be able to have 25 users free of charge, but would have to upgrade to have more, you have to pay for every contact you have, instead of a flat rate for implementation there are launch packages that range between $6,000 - $19,500, and like Hubspot, will have full support available at additional cost, but basic support is still available to every client. More price information for Marketo can be found here.
Conclusion
In conclusion, whether you choose Hubspot's software or Marketo's software, so long as you or your marketing team are properly trained in how to use them properly, you will achieve your marketing goals. Free training resources offered by these automation services will help make sure that their resources are what you need.
If the prices of both of these services are unappealing to you, there are other services, but always keep in mind that marketing is a worthy aspect of your business to invest in because of how effectively this department alone will promote your company. Good luck with your goals!