Online events and their importance to Inbound Marketing
Having an online event isn't anything new. Chances are you have been invited to attend one. They are an amazing way to engage your audience and an effective inbound marketing strategy if you get it right
More and more marketers are hosting such events as a way to gain leads and develop brand loyalty. Events are simply an additional channel for your inbound marketing strategy.


What is inbound marketing?
Inbound marketing is focused on content creation. It's giving your target audience information that helps them with their pain points. When someone visits your site, you want to stand out as an authority.

This type of marketing should be focused on developing trust towards your brand. That comes by offering visitors to your site content that makes you stand out as an industry leader

Inbound marketing covers channels such as blog posts, social media content, ebooks, whitepapers, infographics, videos, podcasts, and online events.

As with any type of marketing, you need to know the buyer persona of your target market: What are they searching for? Where are they looking for this information? What channel do they use most to access the information? What social networks do they use most often? Why those networks?

By getting in the mind of a typical member of your potential market, you can create content that is relevant to them. That increases the chances of them becoming your fan.

By creating that kind of loyalty to you, you increase the chance your visitors will want to attend your online event.
The value of an online event for inbound marketing
Online events do take a lot of planning and strategizing. But the effort is worth it in regards to inbound marketing. Let's run you through the reasons why.

You are seen as an expert
Though you offer value through your existing content, an online event allows you to address your audience's pain points more intimately. You get to interact with the participants through live chats or Q&A sessions. Your audience then gets to esteem you and your knowledge even more.

It creates deeper loyalty
When your current clients get to talk and discuss things with you through an online event, it makes everything more personal.

Blogs and social media content are great and you can reply to comments. However, that's not the same as conversing with a real-life person. That kind of accessibility is granted through online events.

People can connect with you at a deeper level. This means that you increase the possibility of those people sticking with your brand.

Your audience base increases
The great thing about a virtual event (as opposed to an in-person one) is that anyone can watch it from anywhere in the world. That increases the audience reach and your prospective leads.

Also, you aren't the only speaker at the event. There are others you have reached out to within your industry. By collaborating with additional experts in your field, you have expanded your reach to their audience base.

Deciding on an online event

Online events come in all shapes and sizes. If you want to know which one resonates the best with your clients, you can reach out to them and ask.

Otherwise, try different options and see which type has the best success. Success is measured by achieving the events' overall aim.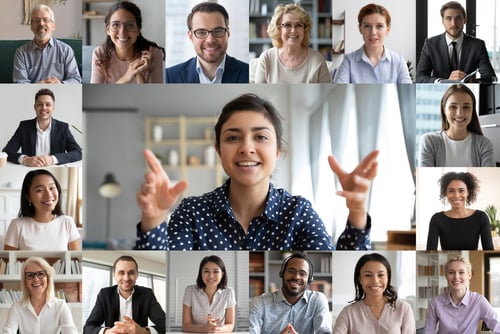 Webinars
These are educational and hosted by several speakers. They allow those watching to interact through chat, Q&A, polls, and surveys. Webinars can contain slides, presentations, or other graphics.

Livestream
This kind of event is streamed as it happens. They aren't as interactive as webinars. People watching are limited to only chat or comments. The host or hosts can then respond in real-time. A great option if your audience tends to hang out a lot on social networks.

Q&A Sessions
Q&A sessions may not be as formal as a webinar or Livestream. However, such sessions can come across as more intimate. You get to ask the host specific questions. Discussion is limited to focusing only on the answers.

It's a more targeted response than that found within a more generalized event.

Virtual conference
Here everyone attending gets to speak. That allows for idea-sharing and problem-solving. There is a facilitator that oversees the event.

There may not be a broad appeal around attending a conference. That is, it may only attract those who are either involved in your industry or interested in it. Such a situation limits your audience base. But that could end up as a good thing because attendees are more inclined to want to know more about you.

Pre-recorded broadcast
This is an event that is recorded before being published. The reason for doing so may be that you want to edit out irrelevant content. Perhaps you want to polish up the quality of the video. Maybe there is a Livestream you want to tweak so that it resonates more to your audience.

Once everything is looking the way you want it to, you can upload the broadcast

Planning the online event

You have decided which type of event you want to run. Now comes the planning. Take your time around this as you want to ensure that your audience is getting the best value for their money and time.

What is the theme of the event?
The first step is to decide what is the issue or topic you want the event to address? That can be done by looking at your existing content and seeing what has the most engagement from your audience.

Having a clear theme in mind helps with the digital marketing of the event. You know which keywords to include in your promotional material, as well as which channels you will use to spread the word.

Setting goals
You don't want to have an event just for the sake of it. There needs to be an end goal in mind. It could be to generate more leads, give your brand more recognition in the market, or to be seen as an authority in your industry.

Establishing clear goals around the purpose of the event allows you to build the stepping stones to reach them.

When do you want the event?
Setting a deadline for the event allows your team to prioritize what's important. That means that the content provided for the event can be better streamlined to meet attendees expectations.

Also, it sets a time frame in which you have the necessary infrastructure in place. That ensures everything runs as smoothly as possible on the day.

Who are your guest speakers
Knowing when you want to launch the event can help in securing the guest speakers. These experts can add value to your event and your audience.

Everyone has their own schedule and so, with prior notice, your invited speakers can pencil your event into their timetable.

When reaching out to those who you want to speak at your conference, use respectful but casual language when contacting them.

How long is the event?
Are you wanting something that is going to last all day or only for several hours?

There's a fine balance between providing the information your attendees signed up for versus them getting bored. It takes eight seconds to grab your audience's attention once the show starts. So start it with excitement.

On your pre-registration page have a breakdown of the event. Who is covering what and for how long?

You are going to find that, inevitably, some attendees will leave the event after a while.

Look at interspersing the event with polls or surveys to keep interest up. Several hours of just listening to people speaking can become a quick turn-off. Which means losing your audience. The opposite of what you want to achieve!
Promoting the online event

As an inbound marketing tool, you'll want as many people as possible watching and interacting with the event.

Saving the promotion until the last minute isn't going to get you the numbers you are hoping for. Remember what the goals are for hosting the event. That way you can create the appropriate content through the right distribution streams.

A unique hashtag
Creating a specialized hashtag inspired by the event makes it stand out on social media. It comes across as something exclusive and new (which the event can be!).

A unique hashtag also makes it easier for people to follow the pre-launch content. That generates excitement.

Additionally, your guest speakers can use the hashtag to promote the event amongst their fanbases.

Blog about it
A few months before the event, you can create interest by writing posts associated with the event's main theme.

Research keywords and use SEO best practices to ensure your content shows up organically in searches.

Other content options are interviews with the invited speakers, ebooks in line with the event's topic, exclusive Whitepapers, or downloadable presentations.

Everything is based around increasing the desire to attend the show.

Create a stand-alone webpage
This is a great idea if you want the event and its content to stand out from the rest of your online material.

On the page be sure to include bios about the guest speakers. That lets your audience know who they will be learning from. Also, your website visitors can go and check out the sites of your expert panel.

Include the date, time of the event, and the reasons why people should attend it. What benefits will it deliver them?

Have teaser videos that entice your audience. It whets their appetite and makes them hunger for more.

If you have hosted a similar event before, create an edited highlights video. That lets prospective attendees get an idea of what they are in for by.

Don't forget a CTA
Without a clear Call To Action, your efforts may not produce the results you were expecting.

With all your event-related content, have a "Register Now" button.

For a great sense of urgency precede the button with "Limited Spaces available" or "Spots are filling up fast. Don't miss your opportunity."

Social media posts should link to your registration page.


How do you gauge the event's success?

The event's over. Was it as successful as you hoped? How do you know?

It comes back to what your initial goal(s) were. Was it to become more recognized as an expert in your industry? Was it brand recognition? Perhaps it was to attract more inbound traffic to your site.

Look at the feedback
Throughout the event, there would have been an opportunity to chat with the speakers. What comments were made in the chat? How did the speakers respond? If you ran surveys and polls, dissect the data. What's it telling you about your audience?

More crucially, did the topics covered during the event answer the pain points of your attendees? How do you know? Looking at the comments will tell you if you delivered, slightly missed the mark, or missed it completely.

How engaged were the attendees?
An engaged audience will stick around for as long as possible. A bored crowd will leave and your reputation is somewhat damaged.

To see how well your attendees participated in the event, look at the response rate of surveys and polls. What percentage of the overall online audience interacted with these? If it's a high percentage, that's great. A lower percentage may tell you that either the viewers weren't interested in the poll/survey or didn't understand how to complete them


Technical issues

Nothing is going to go 100% smoothly most of the time. Even though you prepare everything before the event, chances are something will go wrong. Look at the technical glitches (whether it's the hardware or a software problem) and consider how you could overcome them next time.

Perhaps there was higher than expected traffic on the servers which caused a temporary collapse. A chatbot didn't work properly, leading to some attendees not being able to communicate with the speakers. A webcam may have become faulty leading to only people hearing a speaker's voice.

All you can do is apologize to your audience both on the day and in a follow-up email.
Did you achieve your marketing goal?

You didn't hold an event just for the sake of it. The purpose was to get more inbound traffic to your site that you can convert into leads. How do you know if you succeeded?

One way could be through a gated content page that is exclusive to the attendees. By doing this you can analyze the website traffic data from the page. You may get organic traffic due to SEO. But you could provide a special password to those who have attended your event which unlocks the page.

If you don't want to do that, you can look at your website data. Has there been a sudden spike in traffic post-event?

You will have had a present number in mind around expected leads, such as gaining 70 new inbound leads. Did you hit the mark?


Underpromise and overdeliver

With your event, you have a chance to make an impression on your audience. You have spent months creating content leading up to the big day. Now that day arrives.

Give your audience more than they expected. It could be a secret giveaway that they didn't know about. Maybe have an extra speaker involved that you know they love and admire, yet didn't realize would be taking part in the event.

Let your marketing team get creative around what the "extra(s)" could be.

When your attendees are treated with something special, they become more committed to you and your brand. That is the ultimate conversion. Special surprises are unofficial thanking of your audience for their time and attendance. It also equates to more fans of you and your brand.

Online events are just another tool

Inbound marketing is about providing people with answers to their problems. It's focused on delivering content that offers solutions to visitors of your site. That information needs to make you come across as an expert in your field.

When you do that, you build trust and repeat traffic to your website. How you deliver inbound content can vary such as blog posts, Whitepages, ebooks, social media posts, or hosting an online event.

Even though online events are another channel for content, they require a special type of planning. Work has to be done months in advance to create buzz around the event.

Collaboration with other experts in your industry will stand you in good stead. Something worth thinking about as an inbound strategy for startups.

By associating with your peers, you also come across as a thought leader. Something that can attract more inbound traffic for you.

Another great thing about virtual events is that they are interactive. Your audience gets to see you and your speakers in the flesh. They get to talk with you through chat. You aren't just a static face on a webpage or someone offering a YouTube monologue

You are seen as more of a person. An individual that your attendees can relate to. That makes everything more social and intimate.

That's inbound marketing in its highest form.

Contact us now: info@SRpro.marketing.
Popular Posts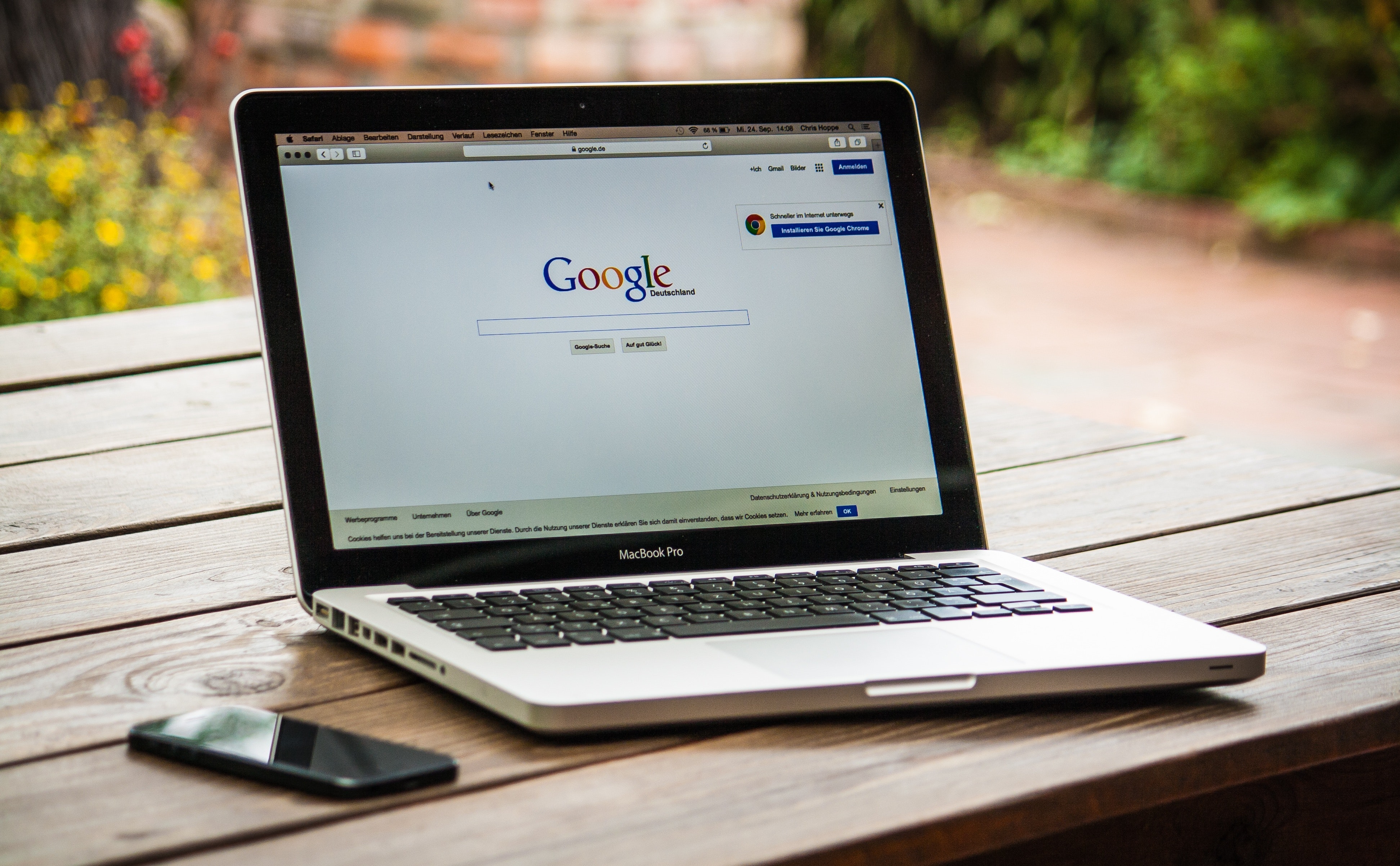 One of our customers implemented Google Analytics...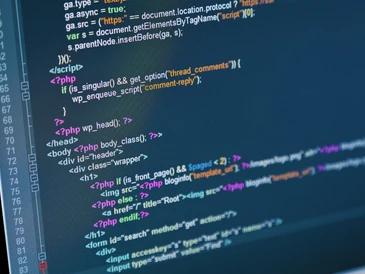 * Note – this is a technical article for Marketo...