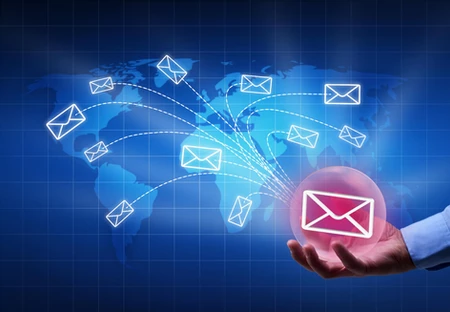 How to Boost Your Email Marketing Campaigns Now
With Covid-19 casting its shadow over society and economy, it's more important than ever to get maximum results from your email marketing campaigns. This may be a perfect time to check behind the scenes of your email marketing campaigns and do some spring-cleaning in your email marketing tool. You might be surprised how much you can improve your stats and results.
Here are some tips on how to increase open- and click-through rates on your email campaigns.
Actively Maintain Your Database
Always keep your marketing automation database fresh and updated. Outdated and incorrect data can cause considerable damage to your sender reputation, the deliverability of your campaigns and your results.
Improve deliverability. Make sure to take care of every email address that bounces. Either remove it from your database or find an updated address. It's important to keep your bounce rate low, as it impacts your sender reputation with service providers. In addition, an accurate database maintains the quality of your lists and ensures reliable numbers.

Keep your data accurate and clean. Scan your database for duplicates or corrupted email addresses. Make sure all company and personal infos are correct. If a recipient has left a company, and you keep sending them emails, it might affect your reputation. In addition, you are not reaching a real prospect. Maybe the person was replaced, or another contact would be happy to receive your marketing communication instead. It's vital to maintain and update all related information, such as interests, status, scoring, and any meaningful previous engagement. This way, each contact appears in the correct segment and receives the content most relevant to their status.

Beware of bots! Some companies protect themselves against phishing emails by using automated processes (AKA bots) on emails they receive. According to research by SRPro Marketing, 25%-35% of click-through and opening rates are inaccurate due to bot-activity. It's clear how this confuses your numbers. To ensure your stats are accurate, you need to test the number of bots against the number of non-bots. Find out an easy way to do that in this 'Bot or Not' article.
Cleaning up your marketing automation database is just the first critical step. Only after you've accomplished that, start working on the actual campaigns.
Check the Quality of Your Email Content
Work on your subject lines. Are they catching? Are they short and specific? Do they convey urgency or create the feeling of missing an opportunity? Can you spice them up?

Add a preheader that will explain further and present related key-words.

Ensure there's consistency in the structure and design of your emails. You want people to recognize your brand before they read the content.

Check the elements of your email and make sure everything works from CTAs to embedded links and media (don't forget to add UTM parameters for better tracking).

Double-check your call to action (CTA). Does it catch the reader's eye immediately? Can they identify the CTA as a button at first glance? Is it personal and powerful?

Add all your social buttons and make sure they work properly.

Make sure your emails look great on mobile. With the majority of users reading emails on their mobile devices, you need to create your emails primarily for mobile view.
The above is only a short checklist for examining the quality of content in your email campaigns. Implementing the tips can boost your results, though. There's one last step.
Test Your Email Marketing Campaigns Again and Again
We can't say this often enough: A/B testing is the cornerstone of your email marketing success. Therefore test, test, test, and test again. Research and best practices can never replace the insights real testing provides. You can use A/B testing to choose your headlines, evaluate your timing, determine the position of your CTA, or almost anything you choose. What matters is that you test one thing at a time. This way, you can get reliable results about each specific question.
Want to learn more? You can read more about 'How to improve your email performance' or drop us a friendly line to info@srpro.marketing and get more helpful tips and guidance on how to improve your email marketing campaigns.